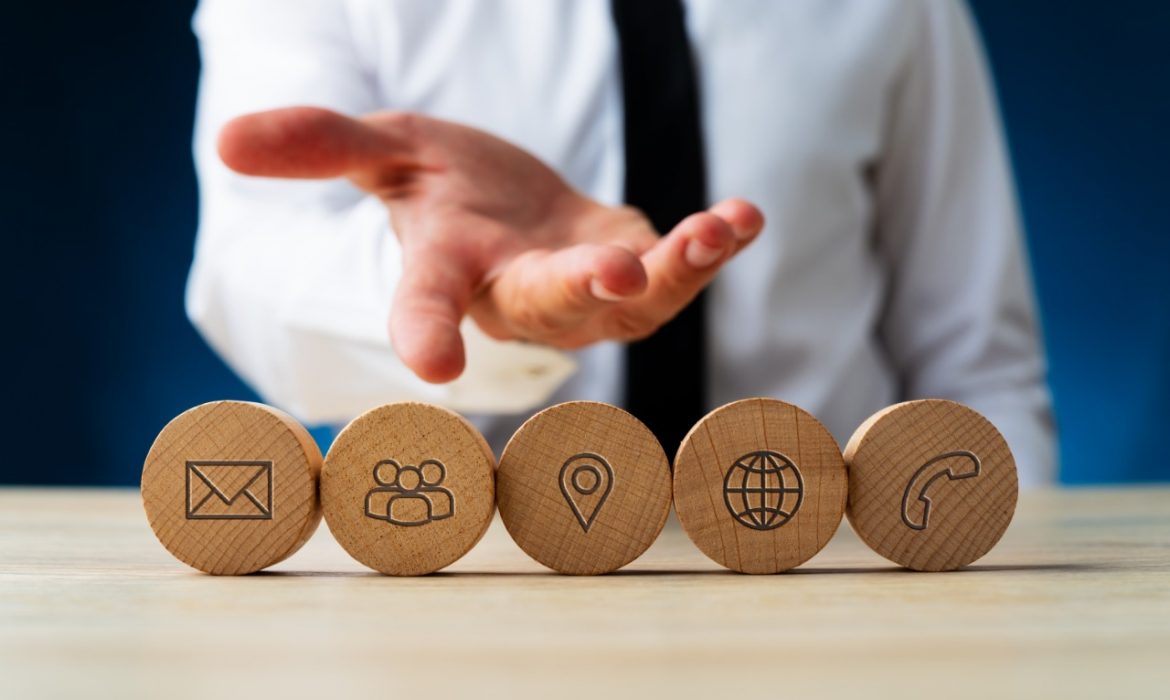 "A satisfied customer is the best business strategy."
                                                                   Michael LeBoeuf, Business Author.
Giving the best service to your customers is an obvious key goal to the success of any business. However, in overseeing day-to-day operations or seasonal projects such as planning a new campaign, businesses may drop the ball on monitoring customer relations.
Not to worry! There are tools that can help your business focus on both its customers and daily operations, at the fore being a Customer Relationship Management (CRM) system. CRM is a software with which businesses can collect, store and manage customer information. A CRM does not just help plan and document deals with your current and prospective customers, it can also optimize business processes and so much more.
Below are our top 5 free CRMs we would recommend for your business.
HubSpot is a cloud-based inbound marketing, sales and customer service software that can help your company attract visitors, convert leads, and close deals. The HubSpot CRM helps organize and track your leads and customers through features like:
contact management

meeting scheduling

leads communication tracking

customer requests tracking

email marketing, tracking and notifications

deals tracking and pipeline management

automated logging and updating of customer deals & sales activity

website activity monitoring

marketing campaigns analysis and reports

WhatsApp messaging integration

Gmail & Outlook integration and access to email templates

live chat & chatbots for your website and so much more!
In addition to these features, HubSpot integrates with over 150 apps thus allowing for a personalized experience. The HubSpot mobile app allows you to have marketing (iOS only) and sales tools (iOS & Android) on the go. Search for HubSpot app in the Apple Store, and HubSpot (CRM & Sales) app in the Google Play Store.
Yes, all of this is free and your entire team can enjoy the perks! HubSpot allows you unlimited free users that have access to every free feature on the CRM.
Bitrix24 is a cloud-based software available in 2 formats, an online cloud, and a self-hosted version, that is great for communication, management, and collaboration. The Bitrix24 CRM includes features like:
contact management and storage
report creation
file sharing & versioning
email marketing
project & document management tools
social media networking tools and so much more.
Bitrix24's Activity Stream, a main page feature, allows users to be aware of all current activity relevant to them. The main page display can be customized so that your team sees only what they need, and using the platform's enabled video chats can enhance communications within your business. The Bitrix24 mobile app is available for both iOS and Android and can be used on both smartphones and tablets/ipads.
While giving you access to at least 90% of their tools, Bitrix24 doesn't limit you on the number of users you add to their free version; you heard that right! Hop on this platform and see your business experience drastic changes that will directly improve your sales.
Zoho is a web-based CRM ideal for small businesses that allows you to have full flexibility of the sale cycle and includes features like:
contact & deal management
proposals, inventory & order management
lead conversion & management
live chat and much more.
This CRM offers a wide range of benefits, most of which result in closing more sales and attracting more customers. The automation of vital sales operations results in more efficient management of customer accounts. The Zoho SalesIQ, an all-in-one live chat and analytics platform, will help increase your customer engagement by allowing you to initiate the right kind of conversation at the right time. The Zoho CRM mobile app has a card scanner component for business cards or QR codes and is available for both iOS and Android.
With up to three users on their free version, the Zoho CRM gives you the space to automate, streamline and trigger instant actions that will leave your customers wondering how you know them so well!
Agile is a cloud-based CRM ideal for small and medium-sized businesses that combines core functionalities of sales, marketing, and service into one unified solution/platform. Agile CRM offers features like:
contact management
appointment scheduling
project management
landing-page builder and much more.
Agile CRM can help speed up your sales and marketing teams' processes via automation, which would increase efficiency and accuracy. This CRM's user-friendly drag-and-drop designer feature can help you create custom landing pages that will increase your conversion rates. An integrated social media suite will help improve your social media marketing efforts. The Agile CRM mobile app allows you to serve your customers no matter where you are and is available on iOS and Android.
With the free Agile CRM version, you can have up to 10 users for your growing business! Get started and choose a plan that fits your business needs.
Insightly is a cloud-based visually dynamic and functionally intuitive CRM aimed at small and medium-sized businesses. The Insight CRM keeps your current and prospective customer data in one spot to optimize productivity and has features like:
contact & lead management
sales management
web-to-lead capture
workflow automation and much more
Your team will love Insightly's user-friendly interface as well as help you better understand your customers through the CRM's relationship linking tool. This tool helps to map and better understand your customers' complex web interactions with people within your company and your online partners. The Insightly CRM mobile app includes a business card scanning feature and is available for both iOS and Android.
The free Insightly CRM version allows up to two users…sign-up and get started on improving your customer engagement!
Hubspot

Bitrix

Zoho

Agile

Insightly

Ease of use
4.4
4.1
4.0
4.0
3.9
Ease of setup
4.2
4.0
4.1
4.0
3.8
Quality of support
4.5
4.2
3.9
3.9
3.8
Features
4.3
4.1
4.0
3.9
3.7
Overall
4.3
4.1
4.0
3.9
3.8
Businesses must use every tool available to them to ensure they stay competitive, especially with the economic challenges experienced globally in the past year. Improve your business processes and efficiency now by adopting the use of a CRM. You can either go through the process of trying each one of these CRMs (commitment-free of course) to determine what fits, or go for our number one recommendation.
HubSpot is a top quality, easy-to-use CRM with excellent features that is consistently ranked at the top in CRM software comparisons. We are also a certified HubSpot partner so contact us today to get started. Let us do all the heavy lifting so you don't have to…we will have your business up and running in less than 2 weeks!